About
Centered at the intersection of Old Dominion Drive and Chain Bridge Road; just minutes from Tysons Corner and downtown Washington D.C., the McLean Commercial Revitalization District is located within one of the wealthiest areas in the U.S. Serving the surrounding community with over 1.6 million square feet of office and 750,000 square feet of retail space the commercial area continues to grow with the addition of The Signet residential condominium completed in 2018. The community serving retail boasts a unique mix of locally-owned, regional, and national businesses in the walkable business district as the area transforms with the addition of mixed-use developments.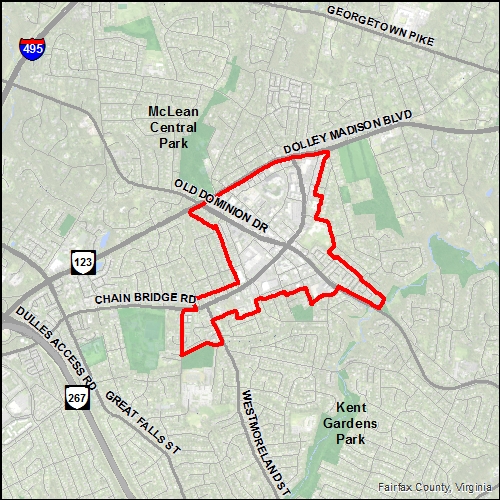 Quick Facts:
Total Area: 265.2 Acres
Population:  2,263
Median Household Income:  $132,851
Median Home Value:  $750,880
Median Age:  49.0
Population 25+ with College Degree or More:  84.35%
Total Non-Housing Consumer Spending:  $59.23 Million
All values are 2019 Estimates for within the CRD boundary provided by ESRI Business Analyst Desktop.