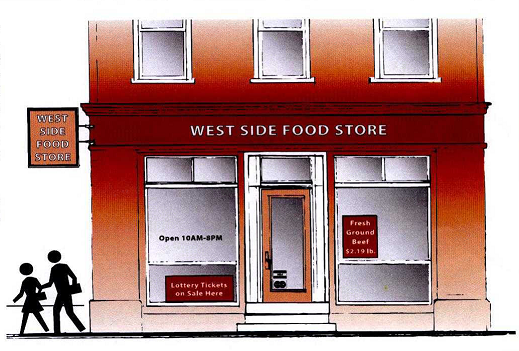 The Annandale Urban Design Guidelines (the Guidelines) were developed to provide design direction to enhance the appearance of the Annandale Community Business Center (CBC). The Guidelines are intended to complement the existing Comprehensive Plan vision by providing detailed urban design and streetscape guidance to be consulted by owners, developers, citizens and Fairfax County: staff, Planning Commission, and Board of Supervisors when proposing, designing or reviewing development projects.   Whether a development requires zoning or site plan approval or is being developed by right, developers are encouraged to abide by these Guidelines to assist in implementing the community vision for Annandale.
Update of the Annandale Urban Design Guidelines
The creation of the Volume I: Urban Design Guidelines for Fairfax County Revitalization Districts and Areas is requiring a redesign and minor update to the existing Annandale Urban Design Guidelines. Volume I applies to all CRDs and CRAs and includes broad urban design recommendations for streets, parks, landscaping, building exteriors and placemaking features.  Redundant content in the Guidelines will be removed to create a new Volume II: District Design Guidelines for Annandale retaining district-specific recommendations and adding elements related to public art, revised streetscape materials, and complete street sections provided in other design guidelines.
| Schedule | Status |
| --- | --- |
| Redesign of 2011 Annandale Urban Design Guidelines into draft Volume II: District Design Guidelines for Annandale | Anticipated Completion December 2020 |
| Virtual Community Meeting on the Draft | Anticipated Winter 2021 |
| Final version Volume II: District Design Guidelines for Annandale | Anticipated Spring 2021 |